FERNO Wizlock Adjustable Cervical Collar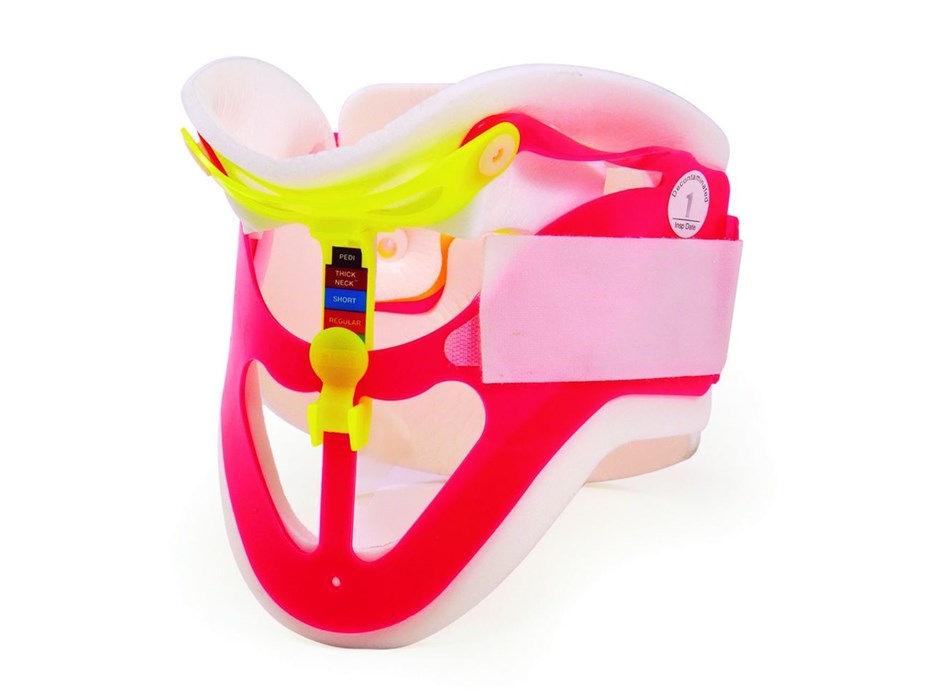 Lead-time is 5-7 working days if our of stock.
The universal design of the Ferno Wizloc Collar provides a collar capable of fitting 90% of patients.
With its three-step adjustment, application is fast regardless of patient position. The unique self centring mandible support allows you to custom fit the Ferno Wizloc Collar to the patient. A simple adjustment to the occipital support also accommodates all ends of the sizing spectrum.
Key Features:
Designed for use on a wide range of patients, 2 years old through to adult
On-patient sizing for greater accuracy
Can be decontaminated and reused up to 10 times
Three position occipital support with keyhole lockpin
X-ray transparent and MRI compatible
Shipping & Delivery
For items in stock at the time of order, dispatch will be made within two working days of receipt of an order. Complete Medical Kits will take an extra day or two to supply.
For items not in stock at the time of order we will provide an expected dispatch date from our premises as soon as this information is available.
Please ensure that you supply us with your full and correct shipping address. A physical street address is required and PO Box or Private Bag numbers are not acceptable. If you have any special delivery instructions please advise when placing your order. We cannot accept responsibility for orders that go missing if the address details you have provided to us are incorrect. If you supply us with a false address we will not ship the products. If you fail to supply a valid address after 7 days we will cancel your order.
Orders received on a day which is not an ordinary working day (i.e. a Saturday, Sunday or pubic holiday) will be processed on the following working day.
All orders are given a tracking number so that we can identify where the products are if there is a delay in receipt of goods.
We cannot guarantee a delivery time but we will do everything we can to get your products to you in a timely fashion. Delivery may take up to 5 working days, depending on your location. Items may take longer to get to you during busy periods and public holidays
If you do not receive your purchase within 5 working days please contact Customer Services on info@oceaniamedical.co.nz .